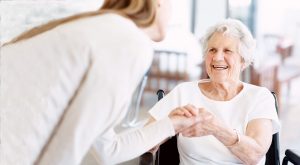 Home care
Access everything you need to get started on your journey to staying independent at home. Find out about Home Care Packages and other funding options to access services, and get the answers to FAQs.
Home care
Services near you
Check if we offer services in your area.
Yes, we can provide services in your home.
Your local care team can offer more information to keep you safe and independent at home.
Contact your care team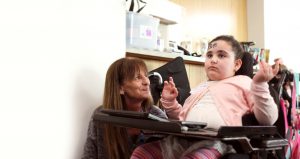 Disability support
Disability support helps you reach and exceed your potential. Build on current capabilities and develop skills to live the way you want: whether you're moving out of home, looking for help running a family, or handling your job.
Disability support
Care Advisory Service
The aged care system can be difficult to understand for experienced health professionals, let alone people wanting to explore options available for themselves or loved ones. Mercy Health is here to help you access the best services, whatever your unique situation.
Care Advisory Service
Latest stories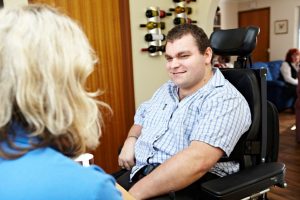 Zane describes 'Care First'
Zane McKenzie gives his perspective on our services and what the Mercy Health model of care means for him.
Zane describes 'Care First'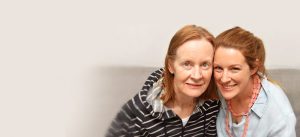 How Jean cares first for Jenny
Hear firsthand how Jean, a member of our care team, puts Care First for Jenny and her daughter Sarah.
How Jean cares first for Jenny
Rozanne's story
Rozanne McDonough knows first-hand the impact a fall can have on a person's self-confidence. Luckily, after attending some physical exercise classes at the Mercy Health Wellness Centre, she is also well-versed in how exercise therapy can assist with mobility and independence.
Rozanne's story