Mercy Health Home and Community Care provides community aged care and disability services to keep people happy, healthy and independent at home. We pride ourselves on being connected to your local community, with regional service centres across Melbourne, regional Victoria, southern New South Wales, Far North Queensland and the Australian Capital Territory.
Mercy Health established in-home care services in 2005, building on existing acute, subacute and residential aged care services. All facets of Mercy Health are underpinned by the organisational values established under the leadership of the Sisters of Mercy—compassion, hospitality, respect, innovation, stewardship and teamwork.
We understand you by listening to and learning your personal story. We put you in control of your care, to keep you as healthy and happy as possible at home. Based on your preferences, we recommend a small, committed care team, carefully selected to deliver services to you. Your team will build on your strengths and abilities, lighten the load, and organise and coordinate services that reflect what's important to you. They know your local community because they live there, and they're part of it too.
The person I deal with is just lovely and I am very happy with the nice people they send to do the cleaning, they have been friendly and efficient.
Mercy Health is an approved Home Care Package (HCP) and National Disability Insurance Scheme (NDIS) provider.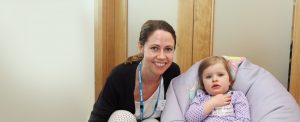 Our people
Get to know your care team, and how we match our people with your specific needs, wants and circumstances.
Our people
Last reviewed March 16, 2018.