Who would have thought only a few short months ago that we would be providing exercise classes for older Victorians online? Yet, that is exactly what our Wellness Centre in Preston is now doing. In response to the stay-at-home restrictions issued to all Australians, the Wellness Centre has gone virtual. This change in service delivery means our clients can stay physically active.
The support we have received from family members and staff to get these virtual classes up and running has been remarkable. Our clients have embraced the opportunity to continue with their exercise routines, including tai chi sessions for seniors, and strength and balance training for falls prevention.
Over the years, our regular participants have formed friendships with their fellow participants, so this is also an opportunity for friends to stay socially connected with one other, too. The Wellness Centre will continue running online classes for as long as physical distancing restrictions remain in place in Victoria.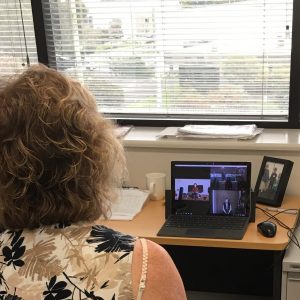 Last reviewed May 6, 2020.