Almost a quarter of a century since she first volunteered to help care for a man with Parkinson's Disease, Colac's Sandra Sheedy has retired from Mercy Health Home Care Services.
The former nurse put her hand up 22 years ago to help when the man's Home Care Services carer took ill, not realising that she was being offered a paid appointment.
"I worked on our dairy farm and did a bit of voluntary work looking after some of the locals," Sandra explains. "When I was contacted to see if I could help out this man, I agreed, thinking I would be doing it on a voluntary basis, but it was an actual job."
Sandra initially took on a few clients, juggling her new role around milking the cows on her farm. She built up to as many as 10 clients, developing close bonds with many of them.
"I looked after one client for about 12 years," Sandra said. "I loved creating those relationships and knowing that what I did meant they could stay in their homes longer. It's the relationships with the clients that I'll miss the most in retirement."
Sandra's retirement after 22 years of service is not unusual for Mercy Health Home Care Services care workers. The organisation has a 100-year history of caring and prides itself on supporting consistent and positive relationships between clients and care workers.
"In some ways, I'm sorry that I've stopped working for Mercy Health Home Care Services," Sandra says. "I loved caring for the people in my community."
Mercy Health Home Care Services Geelong Regional Manager Karlie Keck said Sandra epitomises the organisation's values. "Sandra has committed 22 years of dedication to the people of Colac, helping them to live full and active lives," Karlie said. "She, like so many of our home care workers, have given their clients long-term, consistent and compassionate care over many, many years. She will be missed."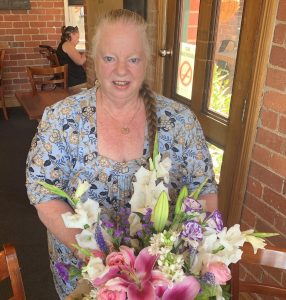 Last reviewed May 5, 2020.