In order to support providers to continue their delivery of key services to clients who engage in Commonwealth Home Support Programme (CHSP) activities during coronavirus restrictions, the Department of Health has relaxed some CHSP provisions. This temporary measure means we can reallocate existing CHSP funding between all service types for which we currently have funding.
This will allow more flexibility for us to continue to provide services to our vulnerable clients who are at risk of isolation. Clients who are not accessing social support programs, centre-based or cottage-based respite will also benefit from the temporary change. This will ensure that our clients will remain connected and supported in their homes while they cannot engage in activities in the community.
We have the option to reallocate funds to two service types:
Social Support Individual
Domestic Assistance, including unaccompanied shopping.
For example, our cottage-based respite service in Macleod is temporarily closed, but we can provide one-on-one respite in the home.
We are still providing CHSP services and will soon start new domestic assistance services in Ballarat and Gippsland. Our team continues to work hard to develop service alternatives that support our clients in the best possible way. Our main focus as we face coronavirus together is the safety and wellbeing of our clients. As a result, we have implemented stricter infection control practices and have engaged in additional hand hygiene training.
If you have a client who would benefit from additional care or support during this difficult time, please call the local office you usually deal with.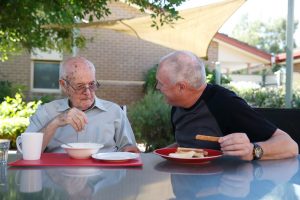 Last reviewed May 6, 2020.